VSIAF Shipping Medical & Educational Equipment & Supplies From Australia To Fiji
Gifted by Rotary Donations In Kind, Adelaide.
Consignee: Viti Spinal Injuries Association of Fiji, Suva.
FijiLIFE Foundation and Viti Spinal Injuries Association of Fiji (VSIAF) have established a project to ship a 40 ft container of gifted used medical and educational equipment provided by Rotary Donations In Kind in Adelaide to Suva. Having used, but up-to-date specialist equipment, can mean the difference between life and death for patients being treated in their homes or Fiji hospitals. Educational resources are critical to transform the lives of people, or to improve a community's environment. Containers containing educational and medical supplies donated by Rotary Donations in Kind (DIK), Queensland will assist in improving the quality of life for people affected by Spinal Injuries and the physically challenged.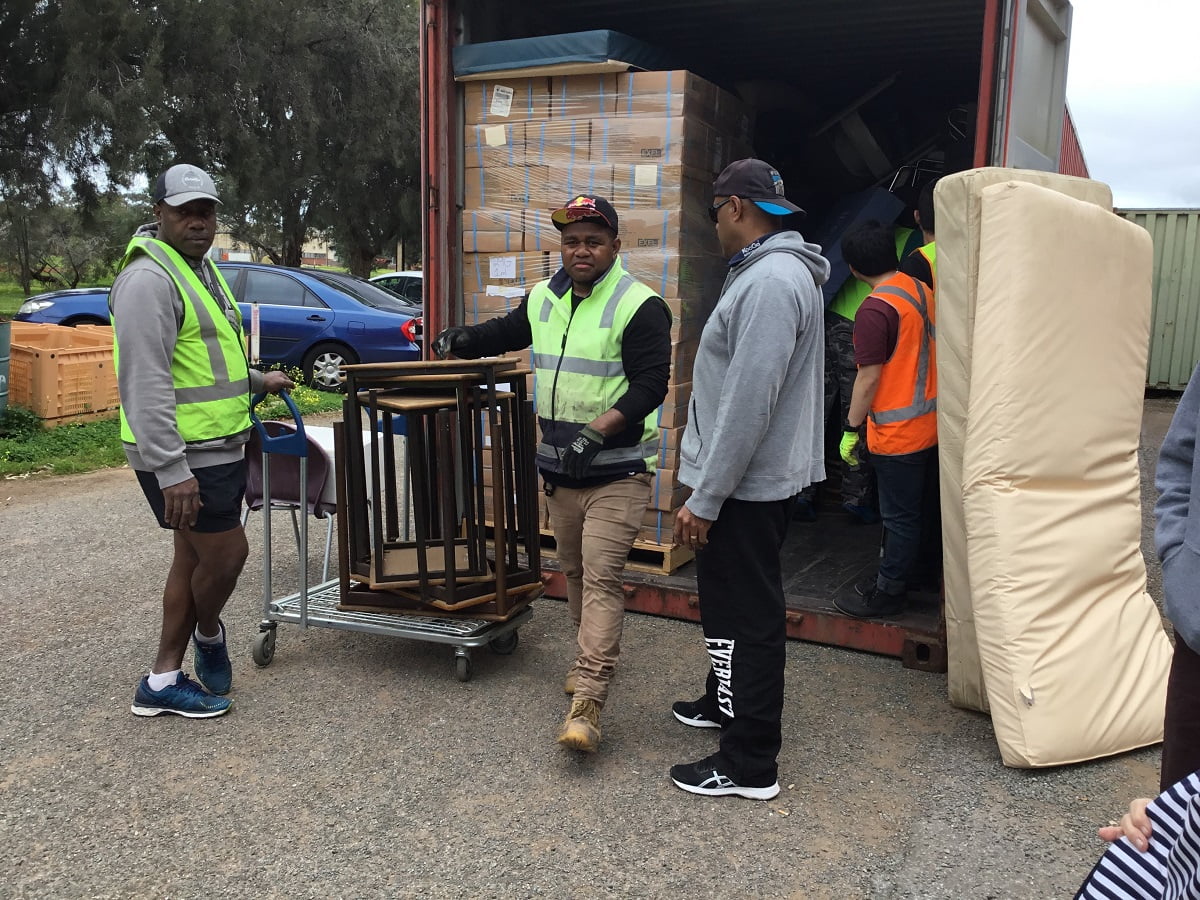 My Gus Raddock retired as a Director of FjiLIFE in November 2022. Gus personally arranged the shipment of 22 containers from Adelaide to Suva from 3rd June, 1999 to 10th May, 2015 through his former organisation, the Fiji Association of South Australia (FASA). FijiLIFE Directors will liaise with Donations in Kind, Central Region, Rotary Australia World Community Service. The container will be consigned to Kula McGoon, VSIAF, who will distribute the equipment for their own members and to charities who have provided us with their 'Wishlist'. The first shipment of FLF's Container #1 will be from Rotary Donations In Kind, Brisbane, QLD to VSIAF in Suva.
Over the next months we will work to get the container ready to ship to Suva and enlist the help of volunteers to help load it. However, we are challenged by an extraordinary rise in freight costs for containers shipped to Fiji, from the previous pre-covid fee of A$3,800 per container to now some $15,000. We look forward to your financial support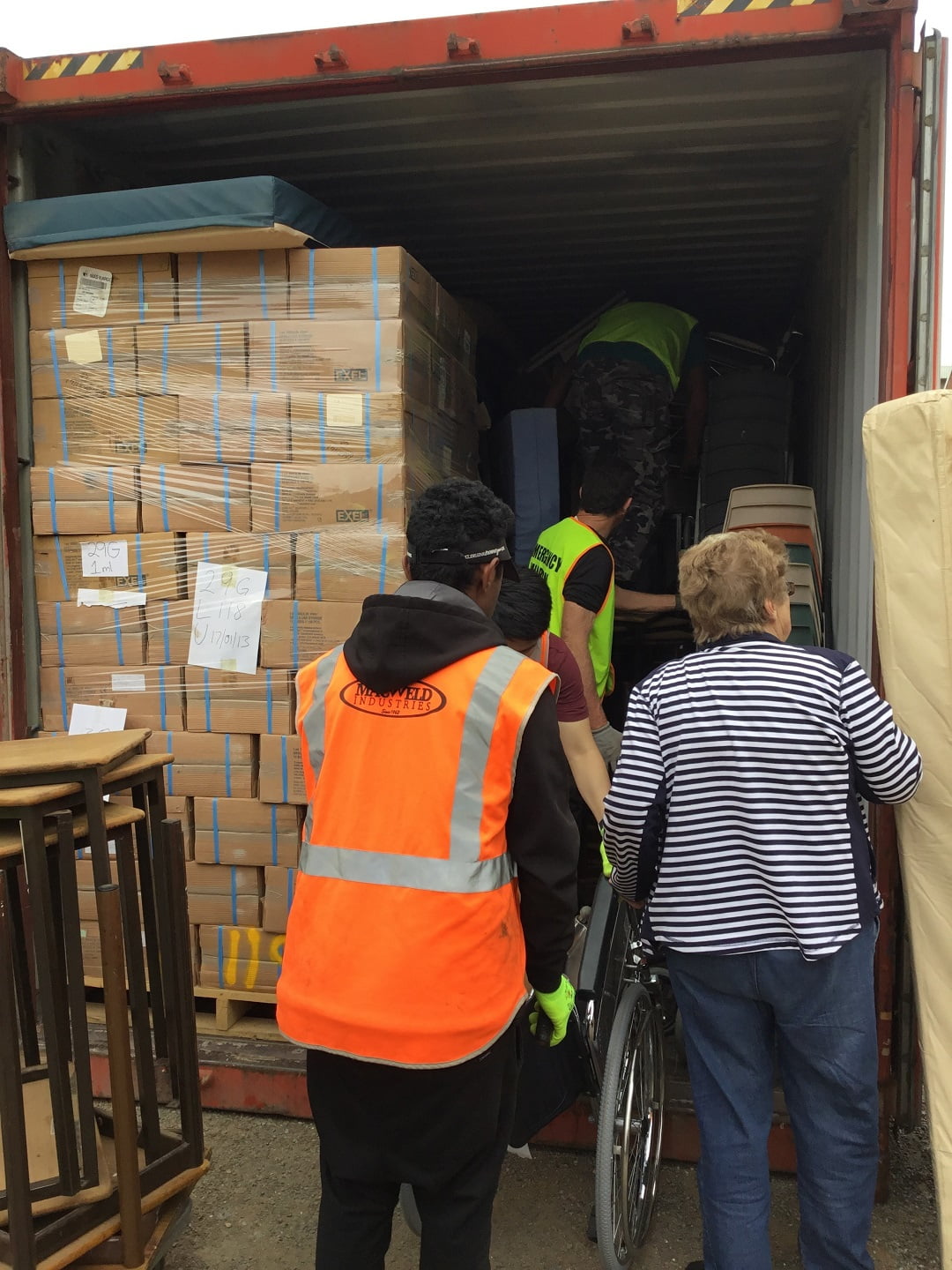 SHIPPING COSTS GO THROUGH THE ROOF
A shortage of shipping containers, delays at ports, and a reduced number of ships stopping in Australia are causing problems for exporters.
The Australian Retailers Association's chief executive, Paul Zahra, told the ABC the high cost of shipping products added to the challenges faced by retailers.
"Shipping costs have quadrupled in the last year, during the course of the pandemic, and most Australian retailers who are doing their best not to pass these costs on to consumers in the short term are seeing their margins heavily squeezed," Mr Zahra said.
We expect that these shipping costs will fall over 2023. In view of these current high shipping costs, FLF has decided to postpone the shipment of our first container to Suva until further notice.
We are nevertheless proceeding with fundraising for the shipment and ask for your donations.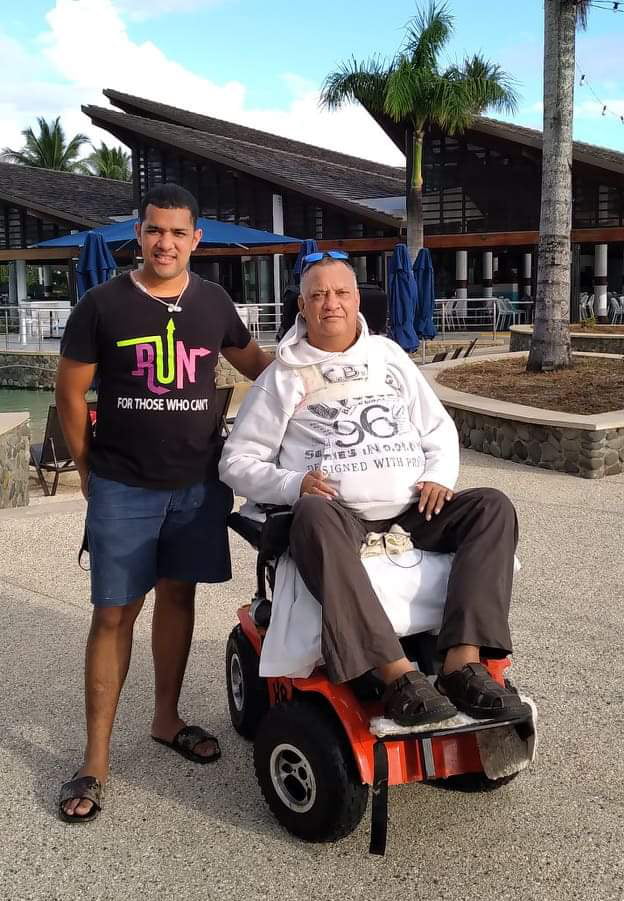 Vale Mr Paul McGoon
President Viti Spinal Injuries Association of Fiji
3/6/1964 – 22/4/2020
Paul McGoon – Memorial
Thank you Paul for your services and the commitment of your VSIAF Charity foundation benefitting persons with disabilities and those with unmet medical aids and needs in Fiji.
VSIAF has assisted with providing wheelchairs, electrically operated hospital beds/mattresses, walking frames, commodes, continence equipment and many other amenities and services to hundreds of persons in Fiji.
I am deeply honoured and proud to have embarked with you partly on your life's journey and developing a long bonding friendship with you and your family.
We share a common bond my friend in turning our DISABILITY into an ABILITY.
My sincere condolences to Kula, Simon, your extended family and the dedicated VSIAF team in Fiji.
YOUR LEGACY AND DEDICATION TOWARDS THE SERIOUS UNDERFUNDING OF ONGOING MEDICAL CARE AID NEEDS IN FIJI MUST CONTINUE
RIP PAUL
Gus Raddock
FijiLIFE Foundation
Adelaide
South Australia
Help Viti Spinal Injuries Association of Fiji with a tax-deductible
gift

 so you can make the biggest impact possible!