Our Fiji Needs Hope, Love, and
Service More than Ever
In times of difficulty, you help bring a lasting legacy of profound impact – and hope – to every person we reach.
Your gift multiplies in impact to bring free life-changing education and improved
healthcare and social support to Fiji's forgotten poor.
Better Living — Better Life
FijiLIFE Foundation is an Australian DGR Registered Charity that deploys funds and services to frontline organisations in Fiji – improving the quality of life for people living with poverty, disadvantage, or disability, and the aged and infirm, through educational, social, and medical care and building individual capacity in local communities to meet the needs of the future.

Reaching Those In Need
The Fiji Bureau of Statistics (FBS) preliminary report on the 2019-2020 Household Income and Expenditure Survey (HIES) estimated 29.9% of the population or 258,053 people (45,724 households) were living in poverty.

We're Building Ongoing Support
Completed project applications for support and/or funding will be assessed by FijiLIFE Directors and managed through a nominated Fiji charity, that will report on results achieved and ongoing support.

Creating Lasting Change
Change is a process, not an event. Growth usually requires change. When we talk about creating lasting change, we mean establishing new actions that will be possible across many different contexts.
Help Save and Transform Lives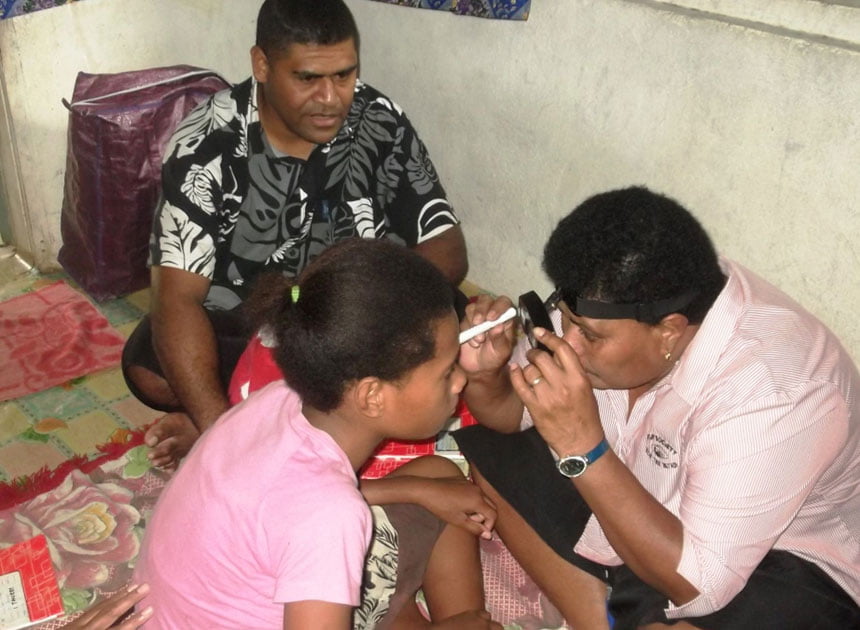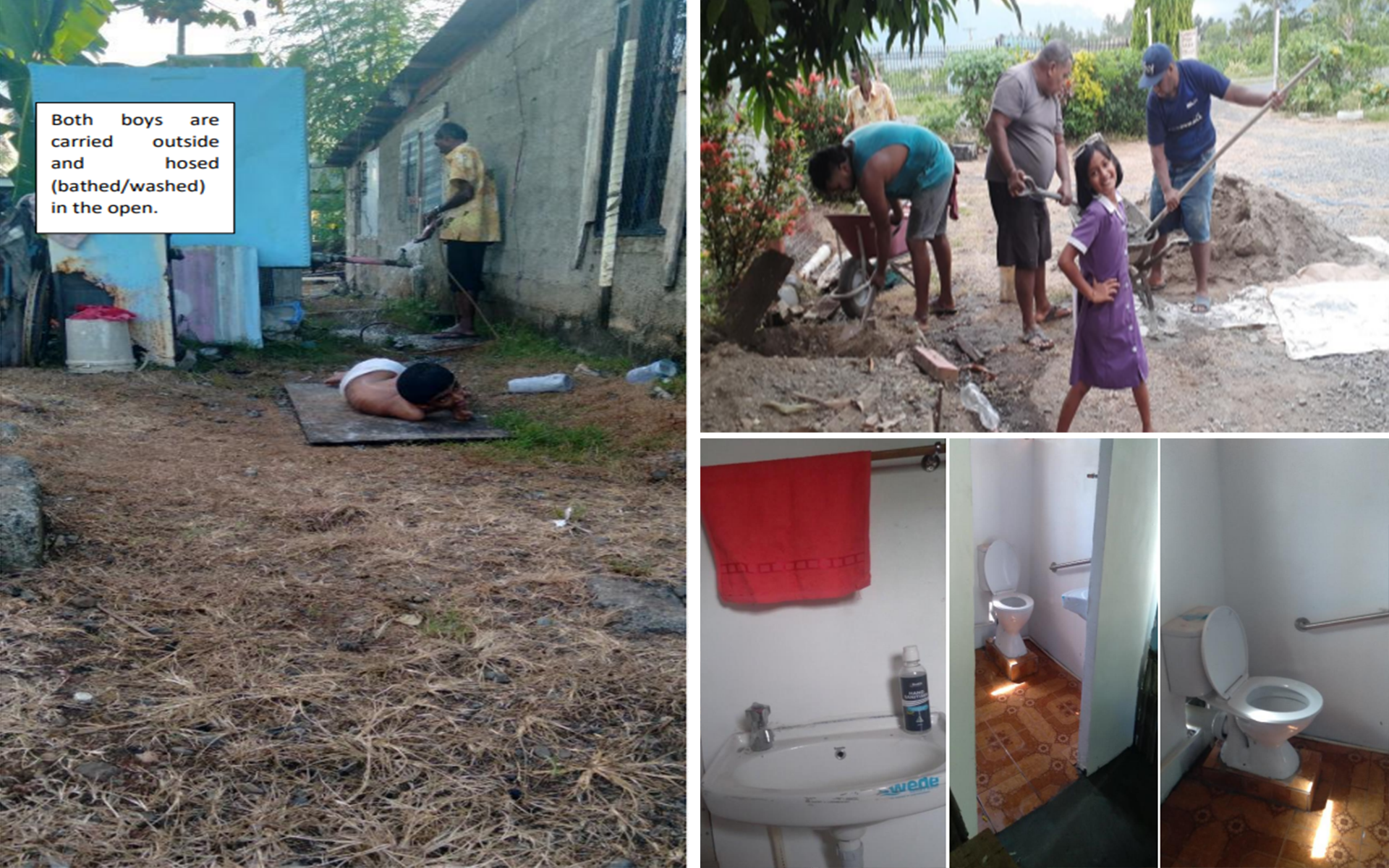 Rynal (15) and Ritesh (11) Kumar are brothers residing in Nadi. In 2021, their mother passed away due to breast cancer. Their father, Pravin Kumar (53), left his work place to care for his disabled sons fulltime. With no source of income, they now rely on Social Welfare monthly Disability Allowance and donations or gifts in kind. Both boys are on diapers and require assistance of someone 24/7. Pravin says, "lifting my sons and being a sole caregiver, has now been very hard for me. The boys are now grown up and have put on weight". Their their new wheelchair accessible bathroom and toilet were provided by Viti Spinal Injuries Association of Fiji.
About FijiLIFE Foundation
FAMILY WELFARE AND SUPPORT
Strengthen the capacity of vulnerable and poor families to meet basic needs for food, housing, education, and medical care.
Children's Health and Education
Support childrens' health care and deliver financial support transforming educational outcomes for disadvantaged students. 
Health Care & Disability Aids
Assistive technologies to improve an individual's functioning and independence to build self-sufficiency in communities.
Community and Environment
Assist communities to gain optimal health and well-being and help develop skills to empower micro-business ownership in Fiji.
We Have the Power to Impact Our Future, and We're Doing Something About It
Tagimoucia
The Tagimoucia (pronounced tahng-ee-mow-theea) is the official flower of Fiji and what makes it so unique is that it only grows on Taveuni Island and nowhere else in the world!
Legend says that the flowers were the result of the tears shed by a Fijian Princess who ran away into the forests after her father arranged her marriage. It is believed that she fell asleep while crying and her tears turned into the Tagimoucia flower. "Tagi" in the local vernacular means to cry while "moce" means sleep. It can be found flowering between October and January on the shores of the Lake Tagimoucia. People come from all over the world to see this rare and beautiful flower. SOURCE: Lake Tagimoucia & De Voeux Peak
OUR VISION — Better Living Better Life
Fiji is one of the greatest most beautiful countries on earth and yet the poverty rate is a national crisis. Our people need hope and healing more than ever.  The beauty of the tagimoucia inspires our vision for better living better life, providing hope, love, and service to every person we reach.
OUR MISSION
Since 2021 we provide financial, educational, social, and medical care support, and build individual capacity in local communities.
Fund Raising
FijiLIFE Foundation is a registered DGR charity in Australia. Donations of $2 and more in Australia are tax-deductible. All funds raised are directed toward specific projects in Fiji through a registered Fijian charity. FAQs about donations.
Beneficiary Stories
These stories show how rewarding it is to work with people in Fiji needing a bit of help in life and how every unique beneficiary gives our journey meaning.
Project Management
Completed project applications will be assessed by Directors for support and/or funding and managed through the nominated Fiji charity, that will report on results achieved.
Advanced Projects
Large transformational projects will be undertaken in collaboration with the Fijian government, charities, and partners for poor and needy Fijians.
Ongoing Support
Ongoing support for the most needy people in our programs can provide structure and routine, contribute to a sense of purpose, and provide financial security and social connection.
Video Reviews
An exciting way to share results of successful projects — a visual record to the world of what is possible when we put our shoulder to the wheel to solve problems together.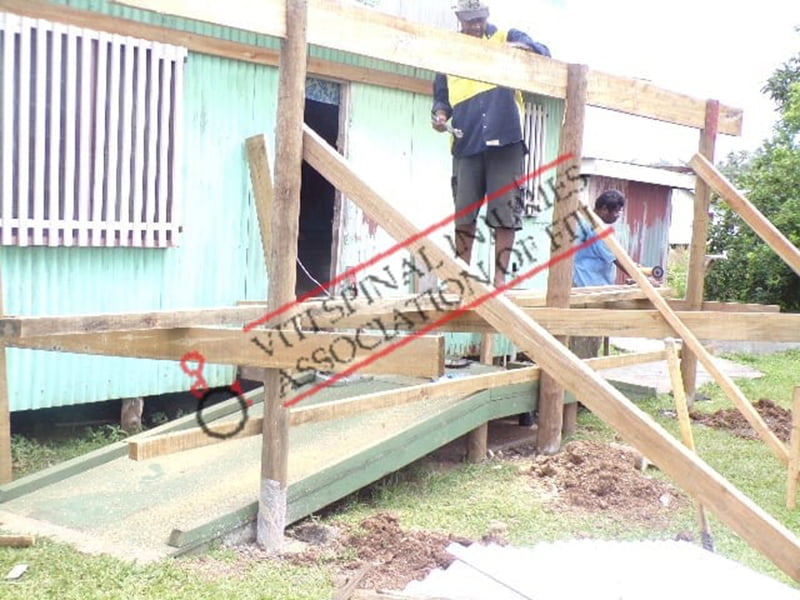 Marika in Labasa has weak lower limbs since birth. VSIAF constructed a ramp for Marika to access his house and surrounds.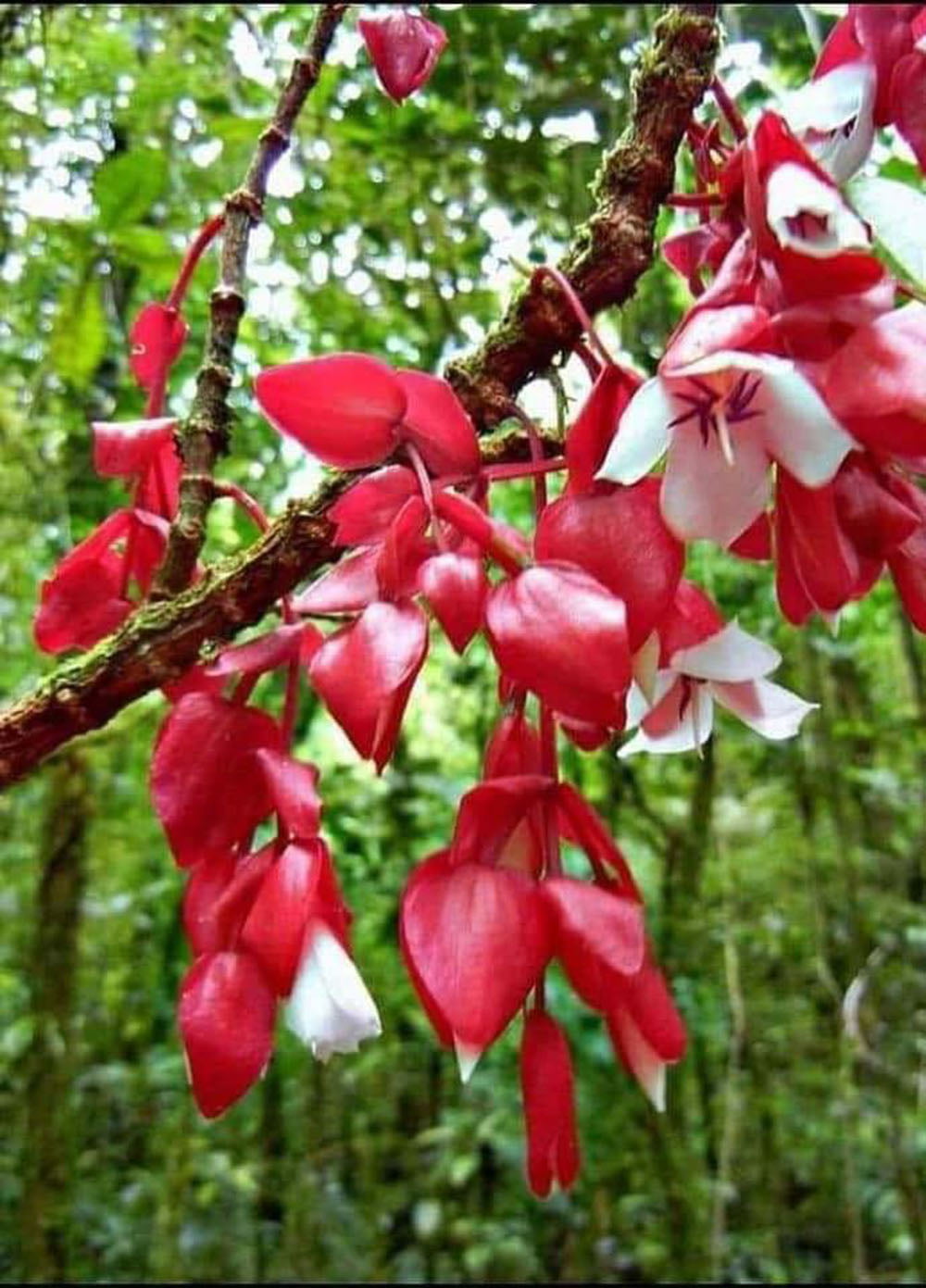 Definitions of Impoverished People
Poor — (of a person or family) — People lacking sufficient money or no secure income to live at a standard considered comfortable or normal in a society; of a low or inferior standard or quality; "a person or family reduced to poverty that they were too poor to afford regular meals or schooling for their children."
Disadvantaged — (of a person or area) — People who live in bad conditions or in unfavourable circumstances, especially with regard to financial or social opportunities, and tend not to get a good education or have a reasonable standard of living; "disadvantaged groups such as the unemployed, those living in rural and remote communities, people who are vision impaired, living with disabilities or mental illness, and people who are deprived, impoverished, or discriminated against."
Needy — (of a person or household) — People lacking the necessities of life, being really, really poor, or poverty-stricken, either from having no money or being in bad health; "a poor person who becomes poorer, needy, elderly, frail, and infirm."
Instantly Make A Positive Impact
"Will you join us in making poor, disadvantaged, and needy Fijians life better for today, tomorrow and the future?"
When we give back, we create a ripple effect that goes far beyond those we help.
FijiLIFE Gold Coast Facebook Group
Prior to the formation of the FijiLIFE Foundation Limited charity on 13 August, 2021 our initial project was to facilitate the forwarding of donations totalling $A9,114 (F$13,890) received from FijiLIFE Gold Coast Facebook Group Members to four Registered Charities in Fiji to assist them to support Fijians experiencing food shortages and to meet other urgent needs due to Covid. These gifts were received from members in lieu of refunds for our cancelled Gold Coast Turf Club Luncheon and Picnic In The Park events in October 2021.
Our Top Priorities
Our selfless directors volunteer their time and talent to deliver the highest quality social, medical, educational, psychological, and community care to many in desperate need. Our goal is to develop a pool of very skilled operators who are our own trained residents to help solve the national poverty crisis.
Poverty
Of the total population, the incidence of poverty in rural areas is twice the rate of poverty in urban areas.
Education
Providing educational and related support to children of the poor to enabling them and their families, to get out of the poverty trap.
Community
Providing guidance and support for the advancement of poor families in community.
Health Care
Serving the needy people of Fiji through medical care and assistive technology.
Welfare
Providing medical, food, clothing and counselling support to Fijian families.
Our Fiji Charity Partners